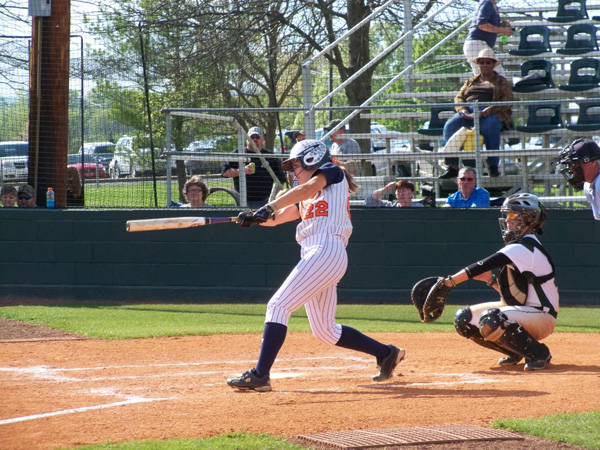 Katie hit two home runs against Columbia State, Photo courtesy of Bill Simpson
Our granddaughter, Katie Gentle of Hartselle, AL, freshman outfielder on the Wallace State Community College (Hanceville, AL) fast-pitch softball team is headed to the National Junior College Athletic Association Division I Softball Championship scheduled for May 17-19, 2012, in St. George, Utah. Katie has been playing softball since she was 4 years old. She comes to sports quite naturally, you see it is in her blood--her father, Mike Gentle, played professional baseball with the Dodgers' organization.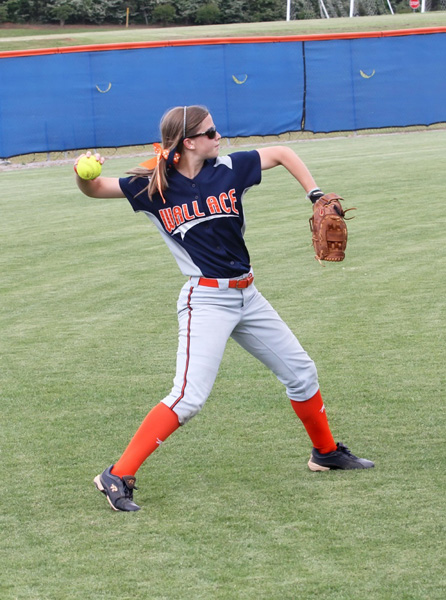 Katie fields a ball in the Calhoun game, Photo courtesy of Bill Simpson

On Sunday, May 6, 2012, the Lady Lions achieved a feat they had never before accomplished in their history at Alabama Community College Conference (ACCC) tournament. At Veterans Park in Alabaster, AL, the Lady Lions came back from the elimination bracket and achieved five consecutive wins in two days, capturing their fifth state championship in six years.

As a result of this accomplishment, Lady Lions Coach Jayne Clem was named ACCC Coach of the year for the 10th time. Clem's last three teams at the NJCAA championship have played in the championship game, winning the title in 2008 and finishing as runners-up in 2009-10.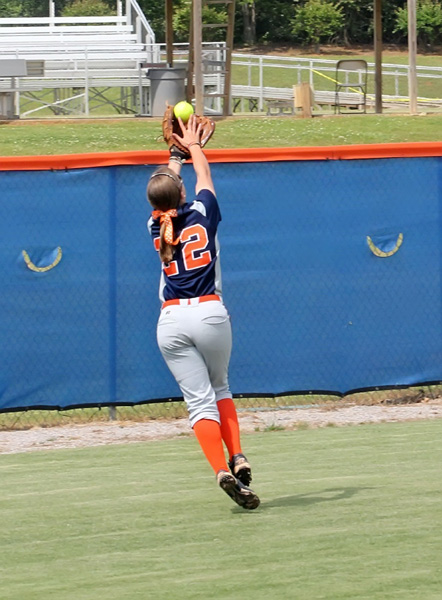 Katie catches a ball in the Calhoun game, Photo courtesy of Bill Simpson
The Lady Lions team is composed of 24 fast-pitch players, hailing from not only Alabama but also Kentucky, Mississippi, and Tennessee. During the 2011/12 season, the Lions have competed in tournaments in Gulf Shores, AL; Aiken, SC; and Panama City, FL, in addition to various other locations in Alabama.

Anyone interested in keeping up with the progress of the games in St. George, Utah, can do so at this web site: www.njcaatv.ihigh.com .