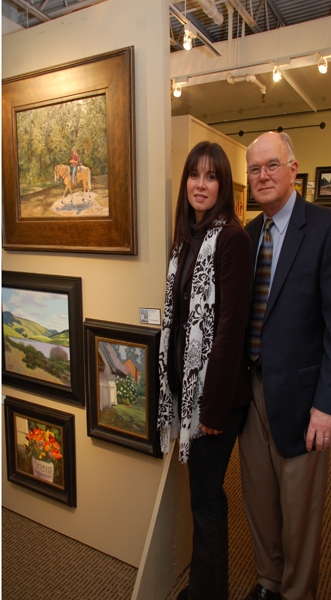 Michelle Rideout and Tommy Thompson
(Photo courtesy bagwell macy advertising/p

r)
The father/daughter artistic team of Tommy Thompson and
Michelle Rideout
was honored with an opening reception to mark the beginning of their exhibition of oils and pastels at Belle Meade Plantation Art Gallery on Thursday, February 4, 2010. Ms. Joanne Hostettler-Floyd and her staff did an exceptional job of organizing the reception featuring "Wines for Valentine's" from West Meade Wine and Liquor Mart and hors d'oeuvres from Belle Restaurant. A delightful evening of art, wine, and food was enjoyed by all guests.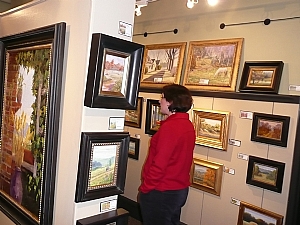 Nashville artist, Jennifer Padgett, views the paintings by Tommy Thompson and Michelle Rideout. Please visit Michelle's web site to see more of
her pastels and oils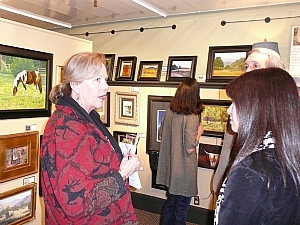 Sandra Harris, Brentwood artist, visits with her friend and fellow artist, Michelle Rideout.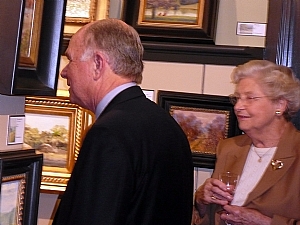 Tommy Thompson with Sue Ann Moore, Nashville art enthusiast.
A Nashville art collector enjoys the Thompson/Rideout reception at Belle Meade Plantation Art Gallery in Nashville.