Radnor Lake Evening Solitude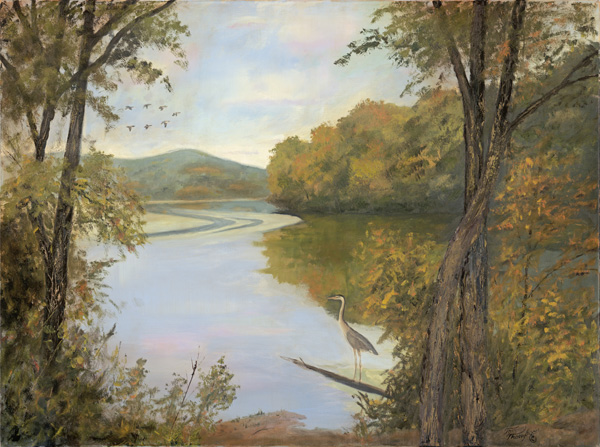 "Radnor Lake Evening Solitude," 30x40 Oil by Tommy Thompson
Radnor Lake in Nashville, TN, is a favorite painting location for many plein air painters in Middle Tennessee. Members of the Chestnut Group, plein air painters for the land in Nashville, have participated in paint-outs at this lake for many years. My daughter, Michelle Rideout, and I have painted there on several occasions. My latest painting, "Radnor Lake Evening Solitude," captures a view of the lake that is special to many.
Do You Receive My Free Monthly Email Newsletter?
If you do not receive my free monthly email newsletter, you may register for it on this front page. Scroll down until you see "Join My Email List." In each issue we include tips for beginning artists, news and other information that may be of interest to artists.
Are You Wondering What a Favorite Painting Will Look Like in Your House or Office?
If you are curious to know if a favorite Tommy Thompson painting will fit on your wall, we can answer that question after you email to us a photo of your wall. We will need to know the size of your wall and which painting you are considering. We will digitally insert that painting in your photo so that you will know in advance how it will appear in your surroundings. Contact tommy@tommythompsonart.com to arrange this service. We have provided this service to several clients in the past with perfect results.
Free Shipping to Any Address in the Continental U.S.A.
Tommy Thompson will ship any painting free of charge to any location within the continental United States of America.
"God must have had a lot of fun designing everything in nature."--Tommy Thompson